Maranatha Stewardship Ministries
Putting God First is the ultimate fundamental principle as Christian stewards. Matthew 6:33 admonishes us, "But seek ye first the kingdom of God, and his righteousness; and all these things shall be added unto you." Seeking "God First" begins with our daily personal communion with Him and filters to every area of our life, even to our finances.



Stewardship extends beyond just tithes and offerings – although those are important too. We are to be good stewards of all our possessions. Having the stewardship mindset will not only improve your giving, but it will affect your spending and day-to-day activities. The stewardship mindset is one that recognizes that you don't really own anything, you're simply managing it for a certain period of time.
Maranatha Stewardship believes in providing you with the necessary tools to assist you in being a great steward for Christ. To do this we offer a large variety of workshops, lunch & learns, and seminars.
Time management isn't always about doing more, but it is about doing what is right and necessary to accomplish our goals and God's desires. For a Christian, that means that we should be doing things that matter when it comes to obeying God's will in our lives.
Financial Peace University
Financial Peace University is a money management course that provides a nine-course, seven-step method for getting out of debt and building wealth. "FPU" is part of the Dave Ramsey enterprise of financial management help that mixes Ramsey's financial training as well as Christian principles.
Giving online is as easy as a click of the button. Quickly return your tithe and offering or make a donation.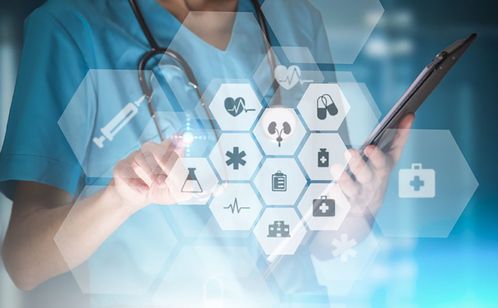 Good stewardship includes time, talents, and treasure. Do you know your health is your wealth? Yes, without good health it becomes difficult to work and obtain income.

God states in the Bible that He wishes that we prosper and be in good health as our soul prospers. Therefore, we conduct workshops on health topics.
Wills & Trust Stewardship
This year in 2020, we are planning a lunch and learn on how to obtain a will and prepare for our final expenses. Being a good steward also means being prepared financially to not burden your loved ones at the time of death. Although this is a sad topic, it is very much needed since many individuals do not have life insurance, especially, seniors.
Our holiday spending seminar helps us to stay focus on not overspending during the holidays. However, it covers so much more, with topics such as staying well during the holidays, grief management during the holidays, holiday decor, discount shopping, and so much more.
We'd love to hear from you. Fill out the form below to get started.